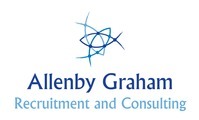 Director of Information Systems
Description
The City of Stoke on Trent Sixth Form College is a thriving, lively and successful Sixth Form College, committed to social inclusion. The College is located in an award-winning, state of the art building at the heart of the University Quarter of Stoke on Trent and in 2017 achieved academy status as part of the Potteries Educational Trust.
The successful candidate will provide guidance and management for the MIS team, Exams Officer and ICT Support Team. As a member of the Senior Management Team, you will be accountable for the strategic leadership, development, management and organisation of the College's management information and examinations systems, ensuring that both internal and external information demands are met timely and accurately, providing a high-quality service to staff, students, parents and relevant external agencies, including funding agencies.
Requirements
In order to be successful, you will need to demonstrate an in-depth and up to date knowledge of funding methodologies and other statutory requirements, providing expert advice to senior staff on funding issues where appropriate. You will also be able to show experience in analysing and auditing data and statistics and handling complex information accurately whilst being a strong team player, highly organized but with the ability to show initiative and where necessary drive change.
Benefits
Salary c£50,000 plus significant benefits