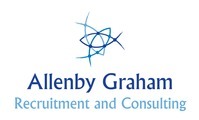 Payrol and Pensions Manager
Description
Main job purpose

The Payroll and Pensions Manager will be responsible to the Finance Manager for managing the Payroll function, including the accurate and timely payment of College employees and, where applicable associates, using the College system, and for producing management information data. Currently the College employees approximately 800 staff consisting both those on permanent and variable hour contracts.

Duties and responsibilities


1. Work closely with the HR Team to ensure the effective running of all payrolls.
2. Responsible for administering the College in-house monthly payroll system (integrated HR/Payroll Midland iTrent system) and ensuring that all staff are paid on time.
3. Responsible for the input and processing of pay claims, expense claims, other relevant claims and for the processing and BACS file transmissions of the College payrolls to agreed deadlines.
4. Responsible for ensuring that confidential payroll information remains secure at all times and is retained and managed in accordance with the General Data Protection Regulations (GDPR) principles.
5.Responsible for retaining and archiving monthly payroll records in an accessible format, and in accordance with GDPR principles, enabling a quick and accurate response to enquiries.
6. Check that all starter, termination and change of pay forms are authorised correctly and actioned each month, and that accrued holiday is paid or deducted accurately.
7. Calculate all payroll amendments and deductions in line with relevant College policies.
8. Ensure that payroll payments are subject to comprehensive checking processes, relevant authorisations and that all payments are fully auditable.
9. Act as the System Administrator (Payroll) for Midland iTrent.
10. Take the lead in developing the payroll system and payroll processes to maximise efficiency in delivering a timely and accurate payroll.
11. Responsible for testing and implementing all system upgrades that relate to payroll activities, providing training to employees on the use of the system as appropriate e.g. inputting/authorising timesheets.
12. Implement HMRC tax codes for employees and ensure that these are up to date, for example with the annual increases for SMP, SSP, SPP etc.
13. Ensure correct payments and deductions are calculated and implemented on the payroll, for example in respect to PAYE, NI, absence (including sickness and family friendly absences), pension contributions, attachments to earnings, holiday pay, incremental rises/cost of living increases where appropriate, and salary amendments.
14. Make payroll deductions to third parties.
15. Manage the College's Childcare Voucher Scheme to ensure that payments are deducted from employees' wages accurately.
16. Check all timesheets for authorisation and accuracy prior to processing through the payroll.
17. Cost the payroll, correct costing errors and, prepare the payroll journal information for posting to the College's General Ledger.
18. Maintain and update the annual pay budget for full time and fractional contracted employees on a monthly basis.
19. Provide HR with timely accurate payroll lists with grades/pay points for all staff to enable data to be verified for annual increments and cost of living increases.
20. Complete month-end and year-end HMRC procedures, for example P35, P11D's, P14, and ensure distribution (via self-service) of both P60s (annual) and monthly payslips.
21. Responsible for reporting of payroll information both internally and to third parties via appropriate Microsoft Office products.
22. Complete Monthly Data Returns (MDC) and, where applicable, end of year returns to relevant Pension Agencies, dealing with all elements of reconciliation and any queries raised by the pension scheme administrators.
23. Responsible for collating audit information for the annual Teachers' Pensions Scheme (TPS) audit.
24. Enrol all staff who meet the qualifying criteria into the relevant pension scheme and complete the associated administrative documentation.
25. Undertake the three yearly Automatic Re-enrolment process, with associated correspondence for all eligible employees.
26. On a monthly basis, Auto-enrol any eligible employees, with associated correspondence.
27. Process any pension opt-out forms received from employees and make refunds as appropriate.
28. Notify TPS and Local Government Pension Scheme (LPGS) of starters, leavers (calculating refunds as required) and changes, and communicate with the relevant scheme administrators regarding pension queries.
29. Ensure staff have the correct percentage pension deductions made from their salary bands/percentages change.
30. Attend and present to new employees, at the Staff Induction, details of the College's processes in respect to remuneration e.g. on-line pay claims, expenses claims and details of the College's pension scheme(s)/transferring in etc.
31. Manage and appraise designated team member(s).
32. Develop excellent relationships across College and take a lead in coaching and training employees in relations to payroll systems and processes.
33. Deal with pension and payroll queries in a calm, courteous manner at all times.
34. Respond to requests for payroll information from both internal and external auditors as and when required.
35. Provide accurate and timely information to outside organisation for verification of salary and employment status for the purpose of mortgage applications, insurance claims, benefits etc.
Requirements

Qualifications
GCSE in English and Maths to Grade C or above/Grade 4 or above in the new grading structure.
Payroll and/or Finance related qualification
Membership of The Chartered Institute of Payroll Professionals

Knowledge, Skills and Experience

Leading and managing a computerised payroll function, for over 500 employees, within a public sector or education environment.
Experience of leading and managing people
Extensive experience of managing complex and multiple payrolls as part of an integrated HR/payroll systems.
In depth knowledge of all aspects of payroll processing, including the administration of complex pension schemes and PAYE, IR35, RTI and NI procedures
Experience of preparing and submitting Monthly Data Collection returns.
Knowledge and Experience of Managing and Administering Complex Pension Schemes.
Experience of resolving complex pension queries.
Experience of Auto-enrolment and Re-enrolment in accordance with pension regulations.
Experience of leading on the implementation of a
Experience of managing payroll on Midland iTrent.
Experience of managing a payroll with a significant proportion of variable hour contracts.
Knowledge and Experience of Managing and Administering the Local Government Pension Scheme and the Teachers Pension Scheme.
Knowledge and Experience of Managing and Administering the NEST Pension Scheme.
Experience of working in the Public Sectorpayroll system.
Experience of using Business Objects reports or equivalent reporting systems.
Experience of developing and implementing payroll policies, processes and procedures adhering to statutory requirements and promoting efficiency of payroll service/customer service.
Experience of creating and using spreadsheets to capture, manipulate, process and upload data into computerised payroll systems.
Demonstrable understanding of the need for complete confidentiality and discretion.
Excellent organisational and planning abilities/time management skills.
Ability to work to deadlines and under pressure.
Contemporary knowledge of payroll developments and legislation.
Excellent interpersonal and communication skills with the ability to liaise effectively with external contacts e.g. HMRC, auditors, pension administrators, and employees at all levels of an organisation.
Highly IT literate with extensive knowledge of Microsoft Excel and Word software/capacity to use Microsoft Outlook proficiently.
Experience in training and coaching staff in payroll processes.
Excellent analytical skills with the ability to identify anomalies and reconcile data efficiently.
Experience of managing and motivating staff within a payroll setting.
Able to demonstrate an understanding of Dignity, Diversity and Equality with the workplace and the required professional standards in this regard.
Knowledge of the principles of safeguarding within an education environment.


Circumstances
Willingness and ability to travel between sites


Attributes
Demonstrable commitment to the values of the college, including respecting & helping each other, engaging people through teaching with expertise & enthusiasm, developing people through learning & bringing out the best in each other, as well as its commitment to promoting equality and diversity in employment.

Benefits
Hours of Duty: A minimum of 37 hours per week

Salary: Spot Salary- £33,000

Holidays: Holiday entitlement will be 32 days annual leave per holiday year (1 September - 31 August), plus 8 bank holidays and 3 closure days. The College reserves the right to designate the dates of the 3 closure days per holiday year.

Pension: Auto-enrolment into LGPS